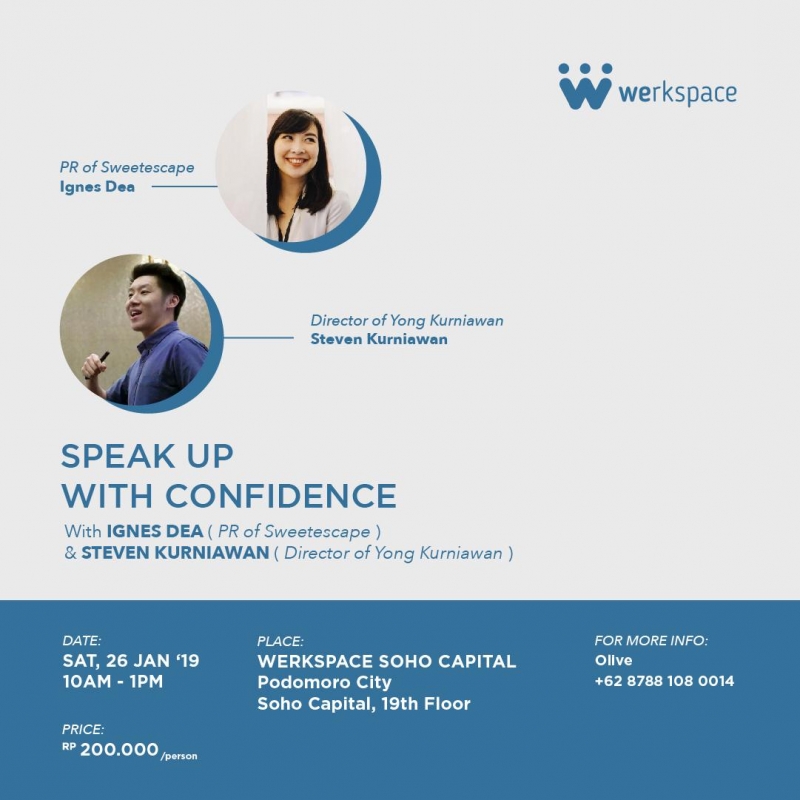 Never stop learning because life never stops teaching! Our first class of 2019 will empower you with skills about teamwork, with Ignes Dea and Steven Ku, PR from Yong Kurniawan Consulting.
.
Date: Saturday, 26 January 2019
Time: 10 AM - 1 PM
Place: Werkspace Neo Soho Capital
Fee: 200K/person
I would like to join the event:
To register please fill in this form and one of our representative will get back to you.